Board members (directors) rotate through staggered terms (each term is three years) and can serve two consecutive terms before taking a break. Numerous board members are appointed and serve positions such as ex-officio directors or treasurer.
Marjorie Stieve – Director, President
Shawn Conley – Director, Vice President
Sherryl Pertzborn – Director, Secretary/Treasurer
Vern Dougherty – Director, Past President
Annie Engebretson – Ex-Officio Director (UW Foundation Representative)
Karen Martin – Ex-Officio Director (CALS Undergraduate Liason)
Kara Luedtke – Ex-Officio Director
Logan Voigts – Director (Student Representative)
Emma Wagner – Director (Student Representative)
Tammy Beard – Director
Bob Behnke – Director
Cory Brown – Director
Kristina Hopkins – Director
Tom Janczewski – Director
Kim Jones – Director
Julie Larson – Director
Jill Makovec – Director, Bookkeeper
Paul Patterson – Director
Scott Rasch – Director
Russ Tietz – Director
Tom Vergeront – Director
Stephanie Hammerly – Membership and Events Coordinator
Marjorie Stieve – Director, President
Since graduating from CALS in 1991 with a BS in Agricultural Journalism, Stieve impacts the agriculture industry through her work at Vita Plus Corporation where she serves as marketing services manager. Prior to joining Vita Plus, she worked with World Dairy Expo and Capital Newspapers. A committed volunteer, Stieve is a supporter of the  Association of Women in Agriculture, the National Agri-Marketing Association, the Wisconsin 4-H Foundation, Cows on the Concourse and numerous other organizations, events and causes. Colleagues respect Stieve for what they call her "nonstop dedication to agriculture."
Shawn Conley – Director, Vice President
Dr. Shawn P. Conley is a Professor of Agronomy and the State Soybean and Small Grain Specialist at the University of Wisconsin, Madison. Dr. Conley's research goal is to generate science based solutions to address real world problems in soybean and small grain production.  This knowledge is then integrated and delivered through his Extension program. Dr. Conley has authored or co-authored 56 refereed journal articles and has spoken at >600 events and to nearly 45,000 clients since beginning his academic career.  Dr. Conley's commitment to agriculture and the Wisconsin Idea has also led him to coauthor a children's book entitled "Coolbean the Soybean".

Sherryl Pertzborn – Director, Secretary/Treasurer
Sherryl Pertzborn is Manager, Business Planning and Analysis with UW Health. Her team supports program and regional development for UW Health, providing strategic business planning services, evaluation of current clinical programs as well as proposed investments, expansions and partnerships.
Sherryl grew up on a dairy farm on the fringes of Loganville, Wisconsin where her extra-curricular activities included extensive 4-H involvement, serving on the Wisconsin State Youth Leadership Council. During her time at CALS, she was active in the National Agri-Marketing Association and Alpha Zeta, and graduated with distinction in Agricultural Journalism and Agricultural Economics, followed by an MBA in Marketing from UW Madison School of Business.
Sherryl and her husband (and fellow CALS alum) Scott live in Lodi, where Scott is an owner and dairy herd health specialist with Lodi Veterinary Care. They have two sons—Daniel and Jackson—out in the world, and two cats—ZsaZsa and Ziggy Stardust—at home. Sherryl's current interests (subject to change) are yoga, golf and learning to play electric guitar. As a family, the Pertzborns enjoy hiking, boating and waterskiing, and travel.
Vern Dougherty  – Director, Past President
Vern Dougherty is the Managing Partner of FOCUSED Marketing Research a global marketing research and strategic consulting firm that specializes in the agribusiness, animal health and human healthcare industries based in Oconomowoc, WI. Their key areas of expertise are in positioning, messaging and new product development.
Vern is originally from DeForest, WI where he grew up on a small livestock farm, was actively involved in the FFA and was one the FFA's first International (Work Experience Abroad) students to live and work on farms in Switzerland, Holland and Poland.  While a student at Madison he was involved in numerous CALS organizations and is an AGR alum.  He graduated from UW-Madison CALS in Ag Extension Education in '83 and the school of business with an MBA in Marketing in '88.
He is married to Judy, also a UW-Madison CALS grad (BS '84; DVM '88) has two children: Jeff: UW-Madison BBA '14 Finance/Real Estate and Corinne who is a student at the University of Denver.  Hobbies/Interests include:  Hiking, camping, hunting, skiing & adventure travel.

Kara Luedtke – Ex-Officio Director
As the Development Specialist for University of Wisconsin-Madison College of Agricultural and Life Sciences, Kara Luedtke works in the Office of External Relations in the College of Agricultural and Life Sciences (CALS) at the University of Wisconsin-Madison. Some of Kara's responsibilities include working with the CALS Board of Visitors, writing and distributes the monthly alumni e-newsletter, planning outreach events and helping to raise funds and manage volunteers for the college. In addition, serves as project manager for several priority initiatives for the college.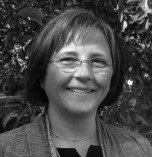 Karen Martin – Ex-Officio Director (CALS Undergraduate Liaison)
Karen Martin has been working in the CALS Office of Academic Affairs since 2008. She is currently the CALS Scholarship Director, and works with the undergraduate, graduate and FISC student awarding. She has a Master's degree in Mathematics Education from the Bank Street College of Education in New York City. Karen thoroughly loves being part of an academic environment and has been involved with education since 1985. While teaching in Connecticut, she received a "Celebration of Excellence" state teaching award for an interdisciplinary agriculture project she developed entitled "Growing Together: Making a Garden". Karen and her family live in Middleton.

Logan Voigts – Director (Student Representative)
Logan grew up on his family's dairy farm near Belmont, WI.   He is currently a junior majoring in Dairy Science with a business management certificate.  On campus, he is involved in the Alpha Gamma Rho Fraternity, Collegiate Farm Bureau, CALS Student Association, and the Badger Dairy club where he is one of the co-chairs for both World Dairy Expo student work and the 18th Badger Invitational Sale.  Over the past two years Logan has also served as a member of the Junior Activities Committee for the Wisconsin Holstein Association, and is currently the Vice Chair.  Through this, he has met many people in the industry while working with the states dairy youth.  Logan is looking forward to serving as a student representative and bringing the student body and alumni closer together.

Emma Wagner – Director (Student Representative)
Emma grew up on her family's farm in Westfield, WI where they raised both beef and sheep. She is currently a junior majoring in Life Sciences Communication and pursuing certificates in both digital studies and agricultural business management. Emma is involved with the CALS Ambassadors, CALS Student Association where she serves as the public relations chair, and the Association of Women in Agriculture. Emma is very excited to serve as a student representative on the WALSAA board and would like to improve communication between current students and alumni during her time.
Tammy Beard – Director
Tammy (Booth) Beard grew up on a registered Holstein dairy farm outside of Cuba City, Wis. in Lafayette County, where she was extensively involved in 4-H, FFA and athletics. She took her love of agriculture with her to UW-Madison, where she graduated with honors in 2002 as a double major in Dairy Science and Agricultural Journalism. While on campus Tammy held leadership roles in the Association of Women in Agriculture (AWA) and National Agri-Marketing Association (NAMA), and was active in the Badger Dairy Club. She received both the CALS Outstanding Senior and WALSAA Outstanding Sophomore awards. Following graduation Tammy served roles on the AWA Corporation Board and Wisconsin FFA Foundation Sponsors Board, and continued involvement in other organizations such as NAMA (Badger Chapter). Currently, Tammy is the Marketing Director at Badgerland Financial, a Farm Credit cooperative headquartered in Prairie du Sac, Wis. In her role she works with a team of marketing professionals to execute communications, advertising, public relations and philanthropic activities and initiatives. Tammy's passion centers on brand development and management. Tammy and her husband, Tom, and their two children, Blake (6) and Brooke (3), reside in Mount Horeb, Wis. Though much of her free time is family time, Tammy enjoys adding miles to her running shoes, getting involved in her son's school/extracurricular activities and taking part in community-based events and projects.
Bob Behnke – Director
Bob Behnke graduated from the UW-Madison Farm and Industry Short Course program in 1991.  Since that time, Bob has owned and managed, along with his wife, Denise, and parents, Wally and Donna, Bur-Wall Registered Holsteins, located in Brooklyn, WI.  This June, at the National Holstein Association Convention, one of the cows in their herd received the National Star of the Breed Award. Bob has also been active in the local and state Holstein associations, served as chair for the Green/Rock Dual County Holstein Sale, and has volunteered at the National Post-Secondary Judging Contest at World Dairy Expo.  Bob continues to exhibit cattle at the local, state and national levels, and has served as official judge at several county dairy shows.
Cory Brown – Director
In the short amount of time I have been around I have gathered a lifetime of knowledge in agriculture. I grew up on my parent's dairy farm and it is on this farm where I have found my life's calling. I graduated from Belleville High School and then served as Vice President for Wisconsin FFA. After my year of service I attend the Farm and Industry Short Course program at UW-Madison and received multiple certificates. I returned home to the farm where I continue to follow my passion and add onto my lifetime of knowledge.
Kristina Hopkins– Director
Kristina Hopkins serves as a public relations team leader for Bader Rutter, the largest agriculture marketing company in the U.S. In her role, she leads the strategic public relations and content development for the dairy franchise of a leading animal health company. While at Bader Rutter she has led and contributed to various award-winning public relations campaigns, including the agency's first-ever Public Relations Society of America Best of Show Paragon Award in 2015.
Prior to joining Bader Rutter, Kristina held positions with MorganMyers and Filament Marketing. She also worked for the Dairy Business Association and Capital Newspapers.
Kristina earned a bachelor's degree in life science communications in 2005. On campus, she held leadership roles in the Association of Women in Agriculture, including chapter president, and was involved in the National Agri-Marketing Association and Badger Dairy Club. She also represented CALS on the 2004 UW-Madison Homecoming Court.
Kristina brings a lifetime of dairy experience, having grown up helping on her grandparents' dairy farm. Kristina and her husband, Matt, along with their two children, Lillian (5) and Brandt (10 months), reside in Delafield. Matt, a sixth generation dairy farmer, milks 160 cows and farms more than 2,000 acres in partnership with his parents. Kristina has spent the last decade serving as a member on the Wisconsin State Fair Dairy Promotion Board, where she helps promote Wisconsin's $43.4 billion dairy industry during the Wisconsin State Fair.

Tom  Janczewski – Director
I attended CALS from the fall semester of 1994 to spring semester of 1998. I graduated with a double major in Genetics and Bacteriology. As an undergraduate, I was involved in CALS student counsel, serving as Student-Faculty Liaison in 1996-97 and President in 1997-98. I also served two terms as a CALS Representative to the Associated Students of Madison. In addition, I was involved in Alpha Gamma Rho fraternity, Alpha Zeta honorary fraternity, and the Microbiology Club.
After graduation, I moved to Washington, D.C., and worked for six years in a laboratory at the American Registry of Pathology, studying the 1918 "Spanish" Influenza virus. After a few years working in the lab, I began attending the George Washington University Law School in the evening. I graduated from GW in 2005.
In 2007, my family and I decided to move back to Wisconsin and I took a position with the Milwaukee office of Michael Best & Friedrich LLP, where I am currently employed. I am an attorney in MBF's litigation practice group and I assist clients in federal and state court in a broad range of matters. In addition, I have significant experience in federal contract matters. I live on the west side of Milwaukee with my wife, Colleen, and my two sons, Zeke and Bart.
Kim Jones– Director
With nearly 25 years of agricultural communications experience, Kim has worked in nearly every capacity of account management and in most agriculture sectors. She grew up on a purebred Holstein dairy farm in southeastern Wisconsin and earned agricultural journalism and dairy science degrees from the University of Wisconsin-Madison.
Kim currently owns and manages a purebred Hereford cow/calf operation with her husband, who is a full-time veterinarian, and six children. She also owns a small communications business that focuses on the agricultural sector.
Kim is looking forward to serving on the WALSAA board and spreading the word about the important work WALSAA is doing to support students and the entire Ag & Life Sciences campus.
Julie Larson– Director
Julie Larson is Vice-President Client Business Services for Filament, an agriculture marketing company based in Madison. She oversees client services including supervision of all client team staff with a specific focus on developing client service teams, new business leads and opportunities and business solutions. Prior to joining Filament, she worked for Boehringer-Ingelheim Animal Health, Merial and Accelerated Genetics in sales, marketing, and public relations careers.
Julie grew-up on a Registered Holstein, diversified livestock and crops farm at Lake Mills, WI. She was very involved in 4-H, FFA, WJDA and the WI Jr. Holstein Association and between her farm and agricultural youth background it led her to a degree in Ag. Education from CALS and UW-Madison. On campus, she was involved in AWA, Ag. Education Club, NAMA and Badger Dairy Club. She has a strong focus on giving back and paying forward and throughout her career has served on the National Dairy Shrine Board of Directors, the WI FFA Foundation Board of Directors, World Dairy Expo Board of Directors, WI 4-H Foundation Board of Directors, and WI Rural Leadership Board, to name a few. She has also been involved in her community serving as a 4-H leader, 4-H & FFA Dairy Judging Coach, and on her County's Dairy Youth Fund Committee.
Julie and her husband Kevin, a DuPont Pioneer Sales Agent live on a small dairy heifer and 300-acre crop farm in Viroqua.  They have two children, Thomas (CALS Biological Systems Engineering Degree, May 2016) and Katherine (a UW-Platteville senior in ag. business). In her free time, Julie enjoys working in and outside the home and yard and volunteering with a focus on helping others.
Jill Makovec – Director & Bookkeeper
Jill grew up on her family's dairy farm, Lazy M Acres, near Muscoda, Wisconsin .  Today, she is a National Account Executive with Learfield Communications representing Wisconsin Radio and Brownfield Ag Networks. She is a graduate of the University of Wisconsin-Madison, where she earned her master's degree in dairy science for her research and focus on milk quality, along with a bachelor's degree in dairy science and agricultural journalism.
A strong advocate for Wisconsin agriculture, Jill served as the 60th Alice in Dairyland where she worked to promote the industry's significance to the state's economy and quality of life.   Currently, she works with the Wisconsin Agricultural and Life Science Alumni Association serving as the bookkeeper and the Wisconsin Fairest of the Fair committee.
Very involved locally, Jill initiated the formation of the Leading Ladies – a coalition of women leaders in her hometown designed to mentor others, beautify the community, promote tourism and enhance economic initiatives.  In addition, Jill plans to continue the legacy of agriculture on her family's century farm.

Paul Patterson – Director
Paul Patterson grew up on a Century Family Farm near Bloomington, Wisconsin raising hogs, beef and cash grain. He is the fourth person in his family (Dave '78, Margaret '82, John '83) to graduate from CALS, graduating with an Ag Economics degree in 1986. Paul and his wife Sarah live in Green Bay, Wisc. They have been married for 26 years and have three children, Gina, Ryan and Anna. Paul has worked in the Ag Crop Protection field (Dow Chemical), the Ag Supply Cooperative world for 10 years and the energy sales field for 17 years. He is currently employed by Plains Marketing, LP wholesaling propane to retail customers in Michigan and New York.  Paul has been a lifetime member of WALSAA and looks forward to serving on the Board of Directors.

Scott Rasch – Director
Scott Rasch is currently the Senior Event Manager for Case IH, one of the largest agricultural equipment manufacturers in the world and a brand of CNH Industrial. He is responsible for strategy development as well as planning and executing meetings, training events, trade shows, incentive trips, and other brand-focused activities. Rasch started with the Case Corporation in 1997 and has worked across three business units in a variety of sales, marketing, communications and product development roles over those 20 years.
Rasch received a bachelor's degree in agricultural business management in 1993 and a joint master's degree in agriculture journalism and animal science in 1997. As an undergraduate, he was a member of Alpha Gamma Rho fraternity, the National Agri-Marketing Association, Saddle and Sirloin, and the Wisconsin Singers. During graduate school, Rasch served as a FISC House Fellow for two years, worked for CALS Career Services managing the summer internship program, and was a graduate advisor for NAMA. Rasch served as a co-chair for WALSAA Fire-Up for four years.
Rasch, originally from Austin, Minnesota, now calls Racine, Wisconsin home, where he and his wife, Angela, have two boys, Connor (16) and Logan (12). The family keeps busy with club soccer, club volleyball and the occasional Badger sports event.
 Russ Tietz – Director
Russ grew up on a farm in Watertown, WI raising pigs, corn and soybeans.  He is still involved with the farm growing corn, soybeans and in recent years expanded into growing popcorn.  Russ is also involved as a 4-H member and now a 4-H leader in Dodge County.
Russ obtained his B.S. and M.S. in Food Science at UW-Madison, and as a student  was actively a member and held office of President of the UW-Food Science Club.
Russ is currently employed as the Research and Development Manager for Clasen Quality Coatings (CQC) based in Madison, WI.  CQC is a major supplier of confectionery coatings and chocolate for the food industry.  Prior to working at Clasen Quality Coatings Russ worked for Kraft Foods and Sartori Foods in research and development.  He is actively involved with the food industry as a member of the Institute of Food Technologists, American Association of Candy Technologists, American Oil Chemist Society and Biscuit and Cracker Manufacturing Association.
In his free time, Russ enjoys working on the farm and with the popcorn business. He is an avid runner competing in numerous marathons and half-marathons.  Russ also enjoys gardening, cooking, Badger athletics and other Wisconsin sports.
Tom Vergeront – Director
Thomas Vergeront graduated with a bachelor's degree in food science from UW–Madison in 1977. He the went on to receive a masters degree in food science and graduated in 1978. Tom was active at CALS, serving as the Food Science Club president, on Alpha Zeta, and in other functions. Tom is a life member of WALSAA and WAA and has served as a director of WALSAA prior (1980s and 1990s) to his recent appointment.
Tom has worked for many Wisconsin-based agriculture industries, including food processing, dairy and cheese, paper and ethanol. With these Wisconsin companies he has had sales and marketing, operations, research and development and general management responsibilities. He is currently teaching ag business-related courses at Globe University.
Tom is married to Jean Vergeront, a former teacher, whom he meet at the Food Science Department. He and his wife have one grown daughter and one grown son, who live in Madison and Milwaukee. Tom is also an active college and high school sports official and officiates soccer, swim and dive, water polo, field hockey, track and field, and women's lacrosse. He also enjoys travel, hiking and fishing.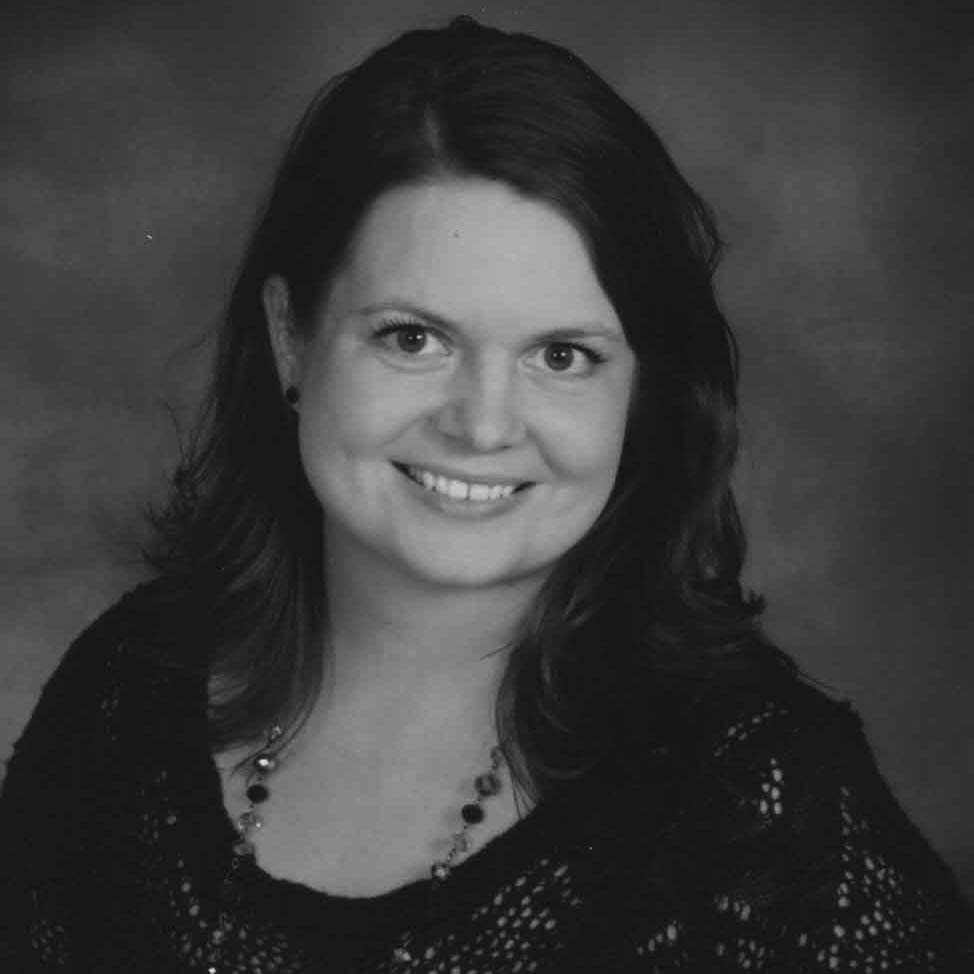 Stephanie Hammerly – Membership and Events Coordinator
In 2016, Stephanie joined WALSAA as their Membership and Events Coordinator. In addition to WALSAA, Stephanie works with several other membership-based associations in the agricultural and dairy industries. Stephanie is an alumnus of UW-Platteville with a bachelor's degree in Agribusiness and Animal Science. Stephanie owns Polled Dairy Cattle #PolledPlace in Wisconsin Dells, and started Dreamstone Dairy, a small herd of Polled Holsteins and Red & Whites, with her husband Joel. They have a daughter, Hannah. In addition, Stephanie is active in the Dairy Girl Network, Wisconsin Farm Bureau and the Wisconsin Holstein Association.